Welcome to Natsume Yuujinchou Wiki!

This is the Wiki where everything about the series Natsume Yuujinchou (Natsume's Book of Friends) is discussed. We welcome everyone to contribute to this community.
Natsume Yuujinchou is an ongoing fantasy manga by Yuki Midorikawa, based around a young man who lives in the countryside. He is able to see Youkai, while other regular humans cannot.
---
Book of Friends • Anime Episodes • Manga Volumes and Chapters
Latest Episode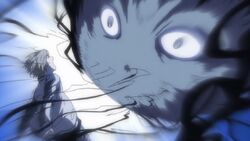 Long Way Home
Natsume, possessed by the youkai, thinks of an painful incident from his childhood involving the family he was living with at the time. The youkai offers to eat all his memories, so that he will no longer have to re-live his pain.
The latest episode Long Way Home is up! Check it out!
Latest Releases
Natsume Yuujinchou LaLa Special: Nyanko-sensei and First Errand
In the August, September and October issues of LaLA Magazine, readers can get a special original-OVA DVD for Natsume Yuujinchou.
Nyanko-Sensei wanders off from Natsume while being walk, and with the help of some of his fellow youkai, leads a pair of wandering children to the place they are searching for which they call "mitsumonster."
---
Natsume's Book of Friends: Sometime on A Snowy Day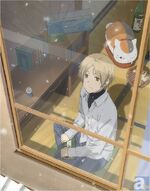 It's winter and while Natsume was out walking, he come across a snowman on the road, desperately looking for something important, but somehow forgets what it was looking for.
Story about how human nature always searching for something in this life even while forgotten what the thing is.
The first OVA of Natsume Yuujinchou showing on February 2014.
Please contact here for affiliation request with us. Thanks.
Featured Image
Refresh for another feature image.
Poll
Are you excited about new movie coming next year?
Check out, ANN News
External Links
Official Sites
General Sites
Ad blocker interference detected!
Wikia is a free-to-use site that makes money from advertising. We have a modified experience for viewers using ad blockers

Wikia is not accessible if you've made further modifications. Remove the custom ad blocker rule(s) and the page will load as expected.